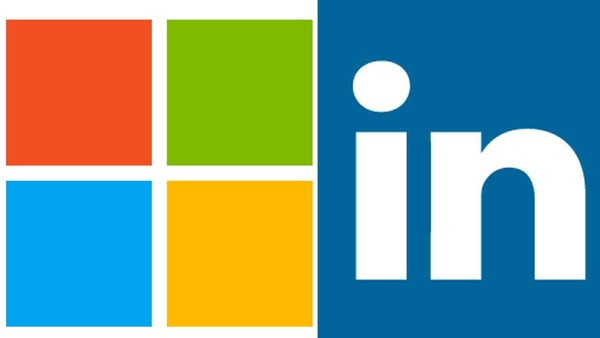 Microsoft has bought LinkedIn for $ 26.2bn, as the Seattle-based software company seeks to expand its reach into professional networking.
The deal is Microsoft's biggest-ever acquisition, and follows a pattern of bold moves by chief executive Satya Nadella to reinvent the company that is known primarily as the maker of the Windows operating system.
The offer of $ 196 a share represents a 50 per cent premium to LinkedIn's closing price on Friday and is inclusive of the professional networking website's net cash.
LinkedIn's shares have fallen 40 per cent over the past year, and plummeted when the company lowered its outlook for professional subscription services revenues.
Chief executive Jeff Weiner will remain chief executive of LinkedIn, and founder Reid Hoffman will remain board chairman.
A slump in tech stocks this year could lead to further consolidation in the sector, according to analysts. Twitter and Yahoo are also seen as possible acquisition targets.
The news sent LinkedIn's shares up 50 per cent in pre-market trading. Microsoft shares fell 4 per cent.
In an email to staff, Mr Nadella said: "This deal brings together the world's leading professional cloud with the world's leading professional network . . . LinkedIn will retain its distinct brand and independence, as well as their culture which is very much aligned with ours."
Mr Nadella added that any staff not already using the network should "join up now and start using and learning more".
Benedict Evans, partner at Andreessen Horowitz, tweeted that the deal was part of Microsoft's attempts to recreate "the connective tissue for enterprises". However, he said LinkedIn would "take a lot of fixing".
Mr Evans added that it helped that they could do this without the "media distraction" of shareholders.
Ben Wood, an analyst at CCS Insight, said LinkedIn was a "valuable asset" that Microsoft could be deeply integrated with number of Microsoft products such as Office 365, Exchange and Outlook.
LinkedIn made a net loss of $ 99m in the first quarter, or a loss of 35 cents per share on a GAAP basis. Revenue rose 35 per cent year-on-year to $ 861m for the quarter ending in March.
LinkedIn's stock was hit at the beginning of the year amid concerns that the company's growth may be slowing and that the subscription service it sells to recruiters could be hit by a global economic slowdown. It suffered a series of downgrades after it announced earnings in February, with nine out of the 44 analysts who follow the company downgrading it.
However, the network does have opportunities in China and India. It is only major US social network to operate in China, where it has launched both the global network and a separate app tailored to the Chinese professional world.
Both Microsoft and LinkedIn are facing increased competition in the professional software market. From popular work chat app Slack to Facebook's professional subscription service Facebook at Work, companies are trying to change how people communicate in the office. Many are betting that the professional internet will be taken over by social networks in the same way that the consumer internet has been.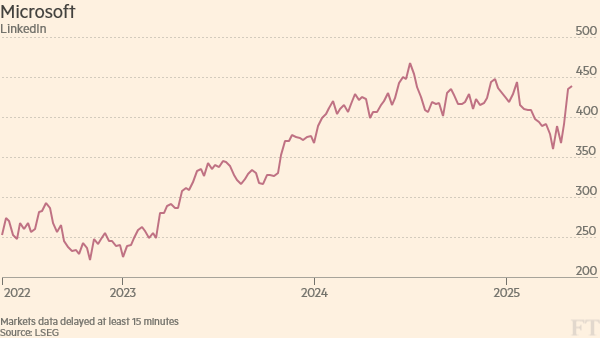 Copyright The Financial Times Limited 2016. You may share using our article tools.
Please don't cut articles from FT.com and redistribute by email or post to the web.