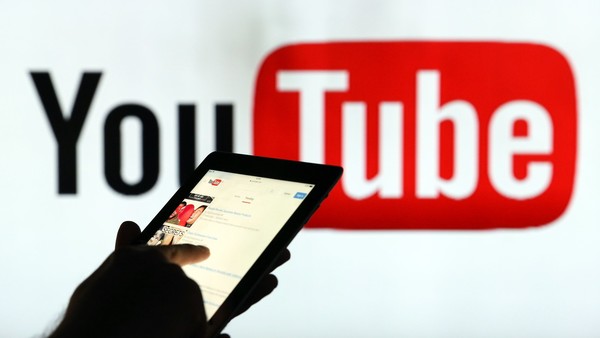 ©Bloomberg
The music industry has opened a new front in its dispute with YouTube, as the three largest labels allege that the Google-owned video site's filtering technology fails to identify enough of the content they own.
YouTube's free video site has grown into the world's biggest streaming music platform, attracting more listeners than Spotify and Apple Music combined.
It is due to negotiate new licensing deals this year with Universal Music Group, Sony Music and Warner Music Group but relations between the company and the labels and artists that provide much of its video content have soured.
UMG, Sony Music and WMG have claimed in submissions filed to the US Copyright Office that Content ID, YouTube's signature content recognition technology, was unable to identify all their tracks that had been uploaded by users.
Content ID was created by YouTube as a mechanism to identify unauthorised uploaded music and then give rights holders the chance to either block it or make money from it. But the labels say too much music is slipping through the cracks.
UMG, the world's biggest music group and the home of acts such as Taylor Swift and Sam Smith, said in its filing that it had hired a third-party company "just to find and claim UMG's own content that has been used without authorisation on YouTube."
Universal Music Publishing Group, its publishing company, estimated that Content ID "fails to identify upwards of 40 per cent of the use of UMPG's compositions on YouTube".
Sony said in its filing that "untold millions in revenue" would "never be realised by Sony due to plays of Sony Recordings that Content ID does not identify".
YouTube vigorously rejected the labels' claims and has pointed to what it says is Content ID's 99.5 per cent success rate in identifying music.
"Content ID works and we have the numbers to back it up," Robert Kyncl, YouTube's chief business officer told the Financial Times.
As the labels gear up for talks with YouTube to hammer out a new licensing deal for their music, he suggested they were focusing on Content ID as a negotiating tactic. "Why are people talking like this?" he said. "This is the year of licensing renewals."
YouTube said about 50 per cent of all money paid by the company to the music industry came from monetised videos identified and claimed by its Content ID system.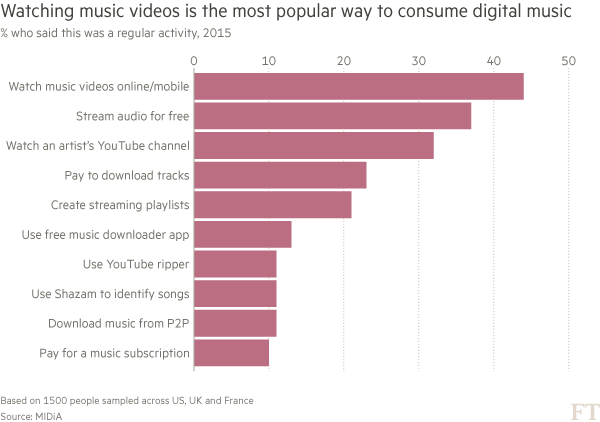 But the labels say that the 0.5 per cent of tracks that do not get identified by the system represents hundreds of thousands of uploads — too many for them to sort through themselves.
Sony Music said in its filing that it hired a contractor to identify music on YouTube that had not been picked up by Content ID. "The failure of Content ID to identify videos that Sony identified . . . would have cost Sony and its artists $ 7.7m in revenue from approximately 10bn plays were it not for Sony's contractor's independent efforts," it said.
The US Copyright Office invited submissions from music owners and other rights holders as part of a review of the 1998 Digital Millennium Copyright Act.
Under the act, YouTube and other sites have "safe harbour" from prosecution if their users upload unauthorised content to their sites.
However, several artists — ranging from Katy Perry and Bootsy Collins to Barry Manilow — and labels are pushing to reform the DMCA, saying it is outdated and does not reflect the digital landscape.
The EU's digital chief recently waded into the growing fight between the labels and YouTube, calling on the video site to hand over more revenue to rights holders.
Copyright The Financial Times Limited 2016. You may share using our article tools.
Please don't cut articles from FT.com and redistribute by email or post to the web.