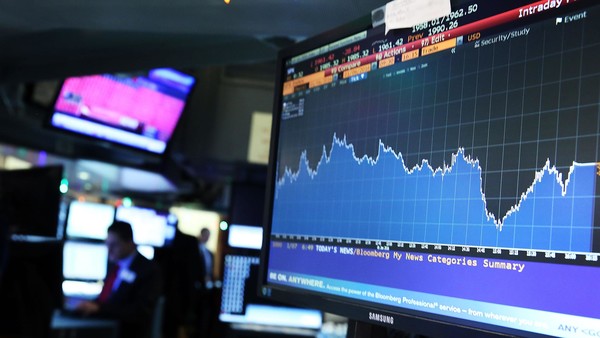 ©Getty
Big hedge funds including Balyasny Asset Management and Tudor Investment Corporation are beefing up their computer-driven approach following seven straight years of investor inflows into the "quant" sector.
Some of the industry's most successful so-called quantitative hedge funds — including Renaissance Technologies, DE Shaw and Two Sigma — rely on fast computers, algorithms and data-crunching. They have stood out as the wider industry has struggled to make money and dissatisfied clients have withdrawn funds.
The computer-powered hedge fund industry now has almost $ 880bn of assets under management — up from $ 408bn in 2009, according to Hedge Fund Research data — and is expected to continue growing.
"Frankly, we expect to see assets move from human managers to machine managers," said Tony James, chief operating officer of Blackstone, a big investor in hedge funds, last week.  
Underscoring interest in this area, investor Steven Cohen last week said he would invest up to $ 250m in Quantopian, a platform for do-it-yourself quants and "crowdsourced" hedge funds that runs the best trading algorithms of its freelance programmers.
The money comes from his family office Point72 Asset Management, set up after his hedge fund SAC Capital pleaded guilty to insider trading. Mr Cohen was not charged with any offence, but is banned from overseeing client money until 2018.
Several large hedge funds are also increasing investments in quant strategies as they search for new — and potentially more reliable — ways to produce returns.
Balyasny is starting a quantitative fund, building a team to focus on statistical arbitrage, according to a person with knowledge of the matter.  
Tudor is adding to its existing programme, hiring researchers and developers, another person said.
Schonfeld Strategic Advisors already has 19 quant teams on its platform and is now backing Masa Capital, a new fund run by quantitative manager Eric Tavel, formerly of RBC and Goldman Sachs Asset Management. Schonfeld is investing money as well as helping with infrastructure and recruitment.
Meanwhile Paloma Partners, which has used quantitative strategies for more than two decades, has added as many as four teams a year and has intensified its quant focus over the past five years, a person with knowledge of the company said.
However, a person at one of the funds warned that "any serious person in quant strategies would tell you there's a limit to the amount of capital these strategies can successfully run.
"There's a certain irony there," they said. "Some of the people who've been in it for a long time aren't taking new capital."
Copyright The Financial Times Limited 2016. You may share using our article tools.
Please don't cut articles from FT.com and redistribute by email or post to the web.