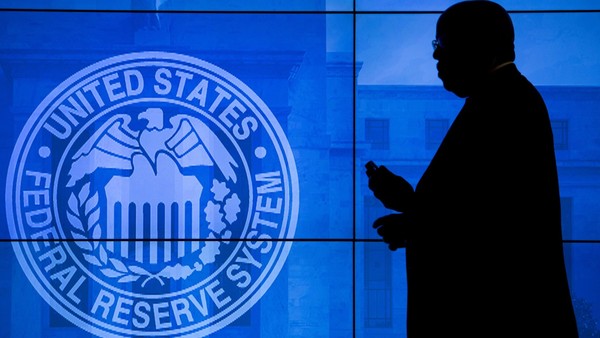 ©EPA
A continued strengthening in US economic data could clear the way for a second increase in short-term interest rates "fairly soon," a senior Federal Reserve policymaker has said, as speculation intensifies about the outcome of this summer's rate-setting meetings.
Jerome Powell, a member of the Fed's Board of Governors, said the US still faces a range of risks overseas, including the forthcoming referendum on Britain's membership of the EU, uncertainties about China's exchange rate policy, and "stubbornly low" growth and inflation for most US trading partners.
However, Mr Powell said in a speech in Washington on Thursday that the US economy had still made "substantial progress" as it remains on track to reach the Federal Open Market Committee's dual mandate of stable prices and maximum employment.
"Depending on the incoming data and the evolving risks, another rate increase may be appropriate fairly soon," he said at an event at the Peterson Institute for International Economics. "My view is that a continued gradual return to more normal monetary policy settings will give us the best chance to continue to make up lost ground."
A number of Fed policymakers have said the central bank should be prepared to lift interest rates by another quarter-point at its June 14-15 meeting, in what would be a second move following the December rise. However, minutes to the Fed's latest rate-setting meeting pointed to divisions among policymakers over how clear the economic evidence will be next month that a move is merited.
Mr Powell gave a cautiously positive verdict on short-term developments in the US economy, while warning that the longer-lasting legacy of the financial and economic crisis is proving less benign, in part because of badly impaired productivity growth.
Recently, labour markets have remained "healthy" and there have been "tentative and encouraging" signs of firmer wages, he argued. While recent spending data had been less punchy than the employment numbers there were good reasons to think a recent pause in consumption growth was "transitory" — especially given strong retail sales and consumer confidence readings.
Current forecasts for second-quarter GDP growth are for a rebound to around 2.25 per cent, he added, following the muted 0.5 per cent annualised expansion in the first three months of the year.
"For the near term, my baseline expectation is that our economy will continue on its path of growth at around 2 per cent. To confirm that expectation, it will be important to see a significant strengthening in growth in the second quarter after the apparent softness of the past two quarters," Mr Powell said, adding that the growth narrative should be supported by an "ongoing healing process" in the labour market as well as progress on inflation.
"If incoming data continue to support those expectations, I would see it as appropriate to continue to gradually raise the federal funds rate," he added.
More worrying longer-term trends pointed to low potential growth, however, Mr Powell argued. That means that official interest rates will have to stay below their pre-crisis levels even after the US returns to full employment and on-target inflation.
For

the near term, my baseline expectation is that our economy will continue on its path of growth at around 2 per

cent
– Jerome Powell
Estimates of the long-run potential of the US economy have dropped from 3 per cent to 2 per cent following the crisis, driven crucially by poor productivity growth. Among the drivers behind poor productivity are sluggish growth in the country's capital stock and "a broad decline in the dynamism in our economy".
Productivity of labour only rose half a per cent a year since 2010 — the slowest five-year growth rate since the second world war.
Mr Powell said problems with America's economic potential may partly be a result of lasting damage wrought by the Great Recession and financial crash, with some signs that this had led to a reduction in both the level of output and the growth rate. "Lower potential growth would likely translate into lower estimates of the level of interest rates necessary to sustain stable prices and full employment."
Copyright The Financial Times Limited 2016. You may share using our article tools.
Please don't cut articles from FT.com and redistribute by email or post to the web.