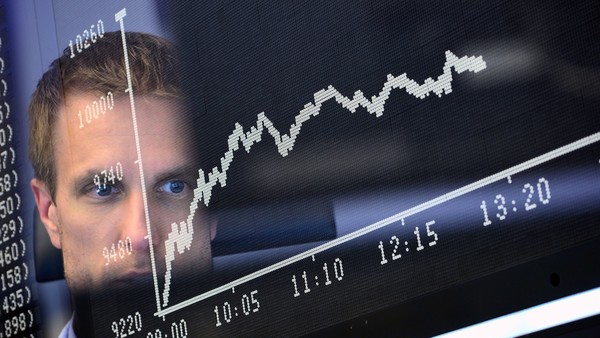 ©Getty
The sprint out of European equity funds entered its 25th consecutive week, draining portfolios of $ 76bn since the year began as uncertainty over the implications of the Brexit vote and a crisis in the Italian banking sector weigh on investors.
The past week saw more than $ 4bn pulled from portfolio managers invested in European stocks, a moderate deceleration from a week before when a record $ 6.2bn was redeemed, according to fund flows tracked by EPFR.
Surveys of business confidence and activity in the manufacturing and retail sectors have weakened in the UK, as nerves fray over the long-term effects of the country's exit from the EU. New data from GfK on Friday showed British consumer sentiment suffered its sharpest monthly fall in July since 1990.
Investors have become wary of the prospect of further monetary policy easing as $ 13tn of bonds trade with a yield below zero. Fund managers say they are hoping for fiscal stimulus in the wake of the downbeat figures.
"There really is a fear and it is getting worse," said Brad McMillan, chief investment officer of Commonwealth Financial Network. "US investors are getting less confident about the rest of the world. We are also seeing globally fixed income investors move into the US. It's a rational move for them to chase yield."
The surge of negative yielding debt has also driven investors into riskier asset classes in a hunt for income. Emerging market bond funds, with their relatively appealing returns, have become a preferred destination.
The asset class recorded $ 3.4bn of fresh inflows in the week to July 27, roughly 30 per cent below a record flow into emerging markets a week before. Portfolio managers which are invested in emerging market debts have absorbed a fast intake of new money in the wake of the UK referendum, as investors price in a more dovish Federal Reserve as well as expected stimulus from the European Central Bank and Bank of England.
While the odds of a US rate rise at the end of the year have tightened, market bets on the next increase in the federal funds rate remain for the first quarter of 2017. That is expected to keep a lid on the US dollar, which may further buoy emerging markets sensitive to the greenback. Dollar-denominated emerging market paper has returned nearly 11 per cent this year, outpacing the 8.4 per cent rise by the Barclays global aggregate index.
"Growth risks have shifted from emerging markets into developed markets, with Brexit and European banking sector concerns weakening return expectations in Europe while simultaneously increasing the chance of seeing more monetary and fiscal easing," said Hans Redeker, a Morgan Stanley strategist.
Recent weakness in energy, base metals and agriculture prices, including a drop in oil to near bear market territory, also curtailed inflows to commodity sector funds, which suffered their first weekly outflow since May.
Twitter: @ericgplatt
Copyright The Financial Times Limited 2016. You may share using our article tools.
Please don't cut articles from FT.com and redistribute by email or post to the web.