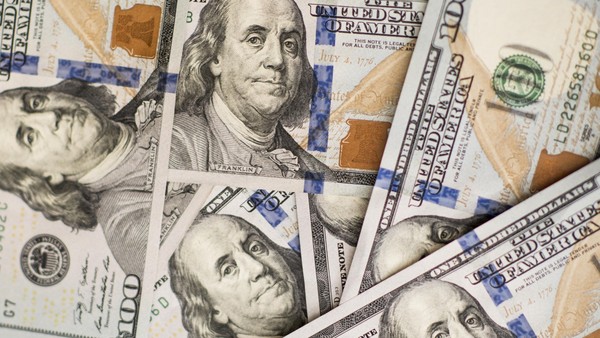 ©Bloomberg
Emerging market funds are showing signs of a turnround, ranking among the best performing products for the year-to-date and attracting inflows after an unprecedented period of unpopularity.
According to data provider FE Analytics, the IA global emerging market bond sector has returned 7.27 per cent to UK investors since January — making it the highest returning asset class in 2016 — while equity funds have delivered 5.48 per cent growth.
Both emerging market bond and equity funds have begun to attract small inflows, pulling in about $ 1m a week for the first half of March, data from EPFR Global shows, suggesting eight months of consecutive outflows may finally come to an end.
The most recent monthly data from Morningstar showed that outflows slowed in February, compared with January.
Investors have pulled $ 48.7bn from cross-border funds since flows turned negative last July, according to the Institute of International Finance.
Investors deserted emerging market bonds in January at the fastest rate on record, withdrawing more money than they did at the height of the global financial crisis, according to data from ICBC Standard Bank.
But the recent rebound in oil prices and positive news from China have pushed investors back into emerging market stocks.
Adam Laird, head of passive investments at fund supermarket Hargreaves Lansdown, said the decreasing likelihood of the US Federal Reserve raising rates was also good news for emerging markets' fixed income.
"Rising interest rates are a threat for this sector as many bonds are issued in, or linked to, US dollars," said Mr Laird. "But a steep rate hike currently seems unlikely".
"As a result the markets are showing lower probability of default across the [emerging markets] sector," he added.
Victoria Chernykh, research director at wealth manager Tilney Bestinvest, said the rally in stocks followed years of investors taking a "sell or avoid" attitude towards emerging markets equities.
"Some brave investors have now begun to dip their toes back in the water," she said. "The benchmark has so far been led by sectors like metals, along with mining and energy — with stocks like Petrobras and Gazprom rallying."
I

still think this is fragile, but coming off such a low base from last year, it has been enough for some investors to call the bottom of the

market
– Jake Moeller, Lipper
Suneil Mahindru, chief investment officer of international equity at Goldman Sachs Asset Management, said investors' concerns were now more focused on developed markets.
"[This is] due, in part, to the EU referendum, the ongoing migration issues in Europe and the health of the US economy," he said.
However, analysts are divided over whether the performance figures might herald the start of a sustained period of inflows for emerging markets investments.
"I still think this is fragile, but coming off such a low base from last year, it has been enough for some investors to call the bottom of the market," said Jake Moeller, head of UK and Ireland research at fund data provider Lipper.
"It's brave, but not unfounded to think that there might be a fairer wind behind."
Others doubt the recovery will lead to sustained inflows.
"There's a lot of uncertainty, and there's still a question mark over growth for any country reliant on commodities," said Michelle McGrade, chief investment officer at broker TD Direct Investing.
"It's been a stronger rally than in 2012 and 2014 but I think it's going to be quite quiet going forward, I don't there will be a rush."
Copyright The Financial Times Limited 2016. You may share using our article tools.
Please don't cut articles from FT.com and redistribute by email or post to the web.