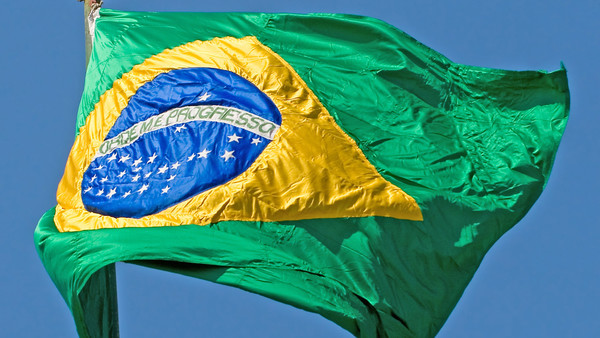 Brazil successfully returned to global bond markets on Thursday, aided by a rally in emerging market debt and an improving opinion of the country's $ 1.8tn economy.
The Latin American sovereign sold $ 1.5bn worth of US dollar bonds with a yield of 5.875 per cent, according to two people familiar with the offering, signalling sentiment towards Brazil may have troughed.
The debt, which matures in 2047, was initially marketed with a yield just above 6 per cent before underwriters tightened terms. Order books reached $ 6bn, which investors said benefited from strong inflows into emerging market bond funds over the past three weeks and the rise of negative yielding debt, which has eclipsed $ 13tn.
Brazil suffered its worst contraction in a quarter of a century last year as a perfect storm of falling global commodity prices, a corruption scandal at state-backed oil major Petrobras and a deepening political crisis brought the once-high flying economy crashing and prompted the three major rating agencies to relegate the country to junk territory.
After being crushed in 2015, Brazilian assets of all stripes have gone from being some of the world's worst trades to this year's best as investors cheer the suspension of Dilma Rousseff as president and efforts by her temporary replacement Michel Temer to impose austerity measures.
"We have seen a continuation of the positive dividend of the Temer administration," said Sean Newman, a fund manager at Invesco. "It has led to a rebound in business and consumer confidence. We're starting to see on the macroeconomic side [that] the current account has benefited from a weaker currency. Temer has assembled real credible policymakers at the central bank and finance ministry, and that all has a positive outlook."
Brazil's US dollar denominated debt has advanced more than 21 per cent this year, according to data from Barclays Indices. Underscoring appetite at Thursday's sale was the point that the 30-year bonds priced with a yield below a surprise 10-year debt sale completed in March.
The bonds are priced with a small concession above existing 30-year debt that matures in 2045, which traded with a yield between 5.5 and 5.7 per cent this month. Yields fall as bond prices rise.
A recent run of encouraging economic data, including falling inflation and a rebound in industrial production and retail sales, seems to support the growing view among economists that the worst could be over in Brazil.
"The economic and political situation is also changing favourably in Brazil," analysts at HSBC said in a note earlier this month. "Recent support for President Michel Temer's interim government in Congress has increased the chances of passing crucial fiscal reforms. The government is taking steps to stabilise fiscal accounts and reduce debt sustainability concerns. This will also contribute to a reduction in inflation."
You need JavaScript active on your browser in order to see this video.
Copyright The Financial Times Limited 2016. You may share using our article tools.
Please don't cut articles from FT.com and redistribute by email or post to the web.